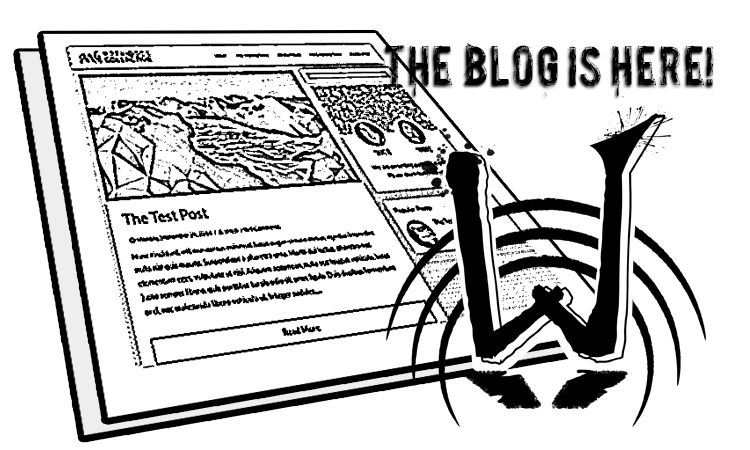 Well people the blog is officially here, I get the pleasure of a new start (as is required by law) and we will see where this little idea goes. After repeated attempts I will be plugging away with this idea on my own, good help is hard to find and I am sick of waiting for people to decide if this is for them. Anyway, if you happen to stop by please check out a few of these posts some of them will be quite intriguing.
The video above is a small guide to blogging using "blogger", I created it for my business partner but just in case I posted it here should anyone else need it, blogger is my platform for this project. It briefly goes over a few key things I tend to do in html but seriously Its up to you if your curious. I would like to point out that this post covers a few things that I will be doing when I post on this blog just to keep things "in order". I will talk about these briefly below just so you can understand my madness.
The image above shows the new post screen firstly I'd like to talk about the labels I will be using "Pre-Production", "Production", "Post-Production & "The Lost Subject". Pre-Production is just for any and all development work (Scripts, Concept Art, Designs, Draft Scripts, etc). Production is for final developments (Animation, Final Scripts, 3D Models, Playblasts, etc). "The Lost Subject" tag is how I will file the projects (keeping them separate). Lastly I will tag each post with its corresponding label - (e.g. Pre-Production - for this post).
The top of each post will look something like what I have in the image above keeping post cover images to a maximum of 750px width. Height doesn't matter if you erase the height value in the html. I may use image labels should I need them as I try to post a cover image for every post (even if its just a script writing logo or something that I use when I am just submitting writing). It helps keep things succinct and orderly I am quite fussy when it comes to how things look.
I will be doing these things when posting each update its the way I like to work. I want this blog to be like a magazine - showcasing my strengths and the creative wavelength of each project. For this post its label is just "Pre-Production" its not "The Lost Subject" because this is a blog wide update. When I am done with "The Lost Subject" and move onto another project I will link all relevant posts of that project to a new tab.
Over & Out,
xXStItChXx